Green ICT Progress in Primary/Secondary Education
Submitted by Matt on Thu, 11/30/2017 - 18:36
Our latest update is about a missed opportunity for Green ICT purchasing. Click on the 'education' tag and you'll see more examples of Green ICT being applied educational institutions of all levels around the world..
2017
The New York Times posted in November 2017 the hardware evaluation documents used by The Baltimore County [USA] Public Schools to acquire portable computing devices. I could not find even one sustainability criteria in the entire evaluation. Not even something as simple as EPEAT level.
Also disappointing was the failure of the New York Times to note this oversight. (There is a link to a "Related Article" which may have reported this, but that link was broken at the time of this update.)
Despite this, the evaluation winner was an EPEAT Gold Device - the HP Revolve 810. Only one of the other three contenders, Apple's iPad Air2, is also an EPEAT Gold device.
2014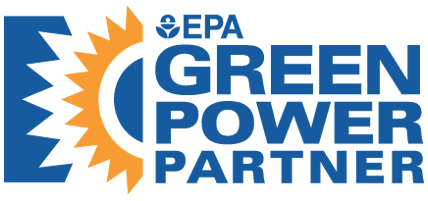 Schools are increasingly becoming ICT-intensive operations. The EPA's Green Power Partnership published its most recent Top 30 K-12 Schools ranking in January. The Chicago (IL) Public Schools, the Austin (TX) Independent School District and the Round Rock (TX) Independent School District ranked tops for total green (renewable) power usage. These three schools were also in the top 40 within EPA's National Top 100 list across all sectors.
Many on the list generated reported that 100% of their power consumption was green power, but two - Lycee Francais of New York and Sidwell Friends School - reported that they generated more green power than they consumed.
2013
We've been tracking the innovative re-purposing of the globe's ubiquitous shipping containers at the intersection of Green ICT and ICT4D. The Coca Cola Company's "EKOCENTER is a modularly designed kiosk ...transformed from a 20-foot shipping container into a hub of community activity, offering clean, safe drinking water, alongside other services, such as access to wireless communication, electricity, vaccination storage, and more tailored to address community needs." The solar-powered EKOCENTERs are being trialed in South Africa; the company's goal is to place 1,500 to 2,000 worldwide by the end of 2015.
Image courtesy Coca Cola Company
2012
The Judson (TX) Independent School District's Green Computing Initiative (GCI) integrates over a dozen Green ICT tactics into a comprehensive program.
Judson began the program in 2007 and was reporting significant energy savings by 2010, including 73% from desktop virtualization compared to individual student PCs, 58% by replacing CRT monitors with LCD, and $155K from overnight shutdown.
A February 2011 article in eSchool News featured Judson's GCI as a viable tactic for schools having to cope with tighting budgets.
The school district tells me that it has not published any information about its progress with the GCI program in recent years. This is unfortunate for those following Green ICT in education.
Image courtesy JISD
2011
Desktop virtualization company NComputing announced that, "...the Government of Punjab [India] has awarded it a contract to deliver desktop computing labs to 480 schools...The Government of Punjab sought to provide the maximum number of computer seats in each school at an affordable purchase price, with low ongoing maintenance costs. NComputing will deliver...75% less maintenance and 90% less energy consumption than traditional all-PC labs. NComputing devices only use 1 watt of electricity – an important advantage for the state of Punjab."
Desktop virtualization for education has been popular in developing economies, but is advantages are increasingly being recognized in developed ones, as well.
2009
Userful (Calgary, Canada) is presenting its planned desktop virtualization deployment of over 300,000 workstations in Brazilian schools as an economical and sustainable way to expand educational computing. Userful claims that it can turn one PC into up to ten student workstations for as little as $50 per seat with these benefits:
"Savings of 60% in up-front costs, 80% in annual power savings and additional savings in ongoing administration and support costs . . . This deployment alone saves more than 170,000 tons of CO2 emissions annually, the same as taking 28,000 cars off the road, or planting 41,000 acres of trees . . .Turning 1 computer into 10 reduces computer hardware waste "e-waste" by up to 80%."
Userful's Multiplier desktop virtualization software is Linux-based.