Apple in China
Submitted by Matt on Sun, 05/17/2015 - 20:17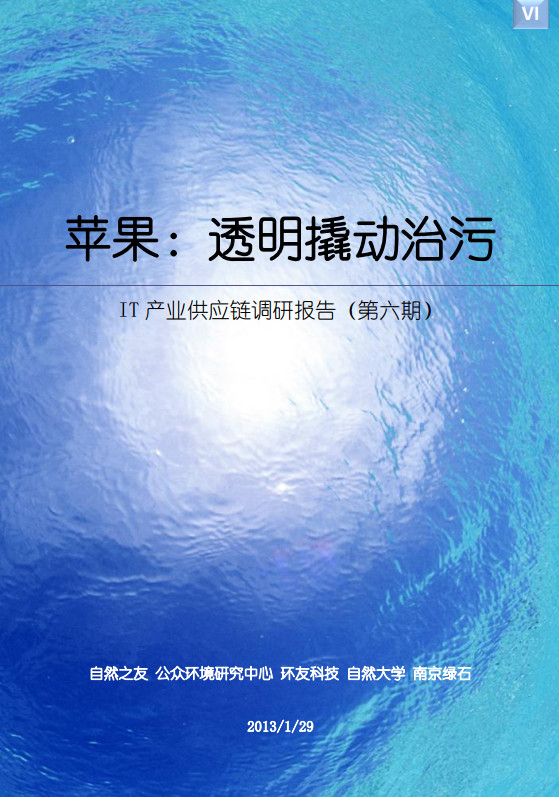 were critical of Apple's environmental stance a few years ago, saying that the company was positioned to be a leader rather than a a foot-dragger. Since then, the company has made significant strides, such as improvements to its take-back recycling programs*. On the downside, issues about its Chinese contract manufacturing operations have been slow to be resolved. Recent actions toward addressing labor issues need to be matched with ones addressing environmental issues. Factory pollution takes a toll on both workers and neighbors and a July 2013 report alleges problems still persist. Yet Apple continues to improve its environmental position in China - producing solar power is its latest initative.
Apple's solar power venture in China positions the company right in the midst of the global energy industry. This initiative is being conducted in partnership with US-based SunPower, which is, in turn, majority-owned by French oil giant Total. SunPower announced in April 2015 that it, "...plans to partner with Apple to build two solar power projects ...The projects include Hongyuan Huanju Ecological Energy Co., Ltd., (Hongyuan) located in Hongyuan County and Ruoergai Huanju Ecological Energy Co., Ltd., (Zioge) located in Ruoergai County. Both are in the ABA Prefecture and will be 20 MW each. The projects are currently being constructed, and the Hongyuan project already has 2 MW connected to the grid...The projects are expected to provide up to 80 million kilowatt-hours per year while also protecting the ecosystem. The projects will feature SunPower's unique "light-on-land" approach to solar photovoltaic power plant design and construction developed through its experience with over 2 gigawatts (GW) of power plant systems installed and operating globally. Utilizing this innovative dual-use approach means that pasture farming can continue while power is generated."
Previous history of Apple in China
We noted in October 2010 a Chinese NGO's report calling for improved Apple environmental performance in Apple's China-based contract manufacturing operations.
An August 2011 follow-up report says, "Faced with an ever evasive Apple, a group of Chinese NGOs decided to dig deeper and carry out further investigations into the environmental problems that exist within Apple's supply chain. Through five months of research and field investigations we have found that the pollution discharge from this $300 billon dollar company has been expanding and spreading throughout its supply chain, and has been seriously encroaching on local communities and their surrounding environments." (Links to English and Chinese language versions of the report and Chinese language videos. Photo courtesy IPE.)
November 2011 saw mixed reports.
On one hand, it appeared Apple began directly engaging its Chinese critics. According to the BBC, "Apple has met with environmental groups in China in a bid to quell concerns about pollution caused by its Chinese manufacturers…The Institute of Public and Environmental Affairs (IPE) said the technology giant had shared its plans to address the issues during the talks…'They explained a bit what they have been doing, which includes probes of 15 of their suppliers,' Ma Jun, Director, told the BBC's Chinese service. 'They've since laid out improvement plans, and are now working on them to a timetable. They promised to increase assessment of environmental impact and management when they look for new suppliers in the future, and they will make use of the data that we made public about their supply chain management'…"
On the other, APM Marketplace reports,"The streets of Tongxin village are lined with garbage. The air carries a strong chemical smell -- like WD-40. When I arrived, people were eager to tell me about the pollution…I recently returned to Tongxin village to see if things had changed…This time, nobody wanted to talk to me. Some people hid in their homes when they saw me…I ask one woman if she's been threatened. "I don't know," she says nervously. But then [she] invites me inside her house. 'Yes, we've been threatened. Village officials have warned us not to talk to reporters about the pollution.'"
Marketplace does note, "And even though Apple's still being secretive about its Chinese suppliers, it's becoming clear to Ma [Jun] that Apple's already begun to put pressure on its extensive supply chain in China."
The Apple Supplier Responsibility 2012 Progress Report "audits suppliers in six areas relating to environmental impact. We look for compliance of both their practices and management systems…In 2011, in addition to our standard [environmental] audits, we launched a specialized auditing program to address environmental concerns about certain suppliers in China. Third-party environmental engineering experts worked with our team to conduct detailed audits at 14 facilities. We uncovered some violations and worked with our suppliers to correct the issues. We will expand our environmental auditing program in the coming year." The company discloses that 79% of environmental practices are in compliance and 76% of environmental management systems."Hazardous substance management" is one of the weakest areas at 68% and 66%, respectively. (This report is for operations in all locations, not just China.)
A more recent response to the growing public scrutiny of its supply chain came in February 2012 when Apple announced, "…the Fair Labor Association will conduct special voluntary audits of Apple's final assembly suppliers…" This could be an important step forward for worker compensation and working conditions. Apple's need to make a similar move toward better addressing the environmental impact.
Apple's CEO announced in December 2012 that Apple might start building Macintosh computers in America, although he did not offer specifics. TechCrunch observes that Foxconn's local "chain of suppliers is difficult to track but rest assured the mess they're making of the environment in Shenzhen will be a major problem for China down the line. What happens if, say, Apple builds a factory in Oakland or Brooklyn or Detroit (or, more likely, some rural community where the company can build a new facility) and hundreds of small suppliers pop up. The halo effect of this big "get" for that city will cause suppliers to line up for warehouse space and manufacturers to attempt to do the same. An Apple factory in the U.S., a visible one that is branded and discussed in the press, can change many ecosystems overnight." US production should be more transparent and thus more sustainable.
Two positive steps occurred in December 2012: Apple's suggestion that it might open a Macintosh manufacturing facility in the United States and its decision to join HP, Philips and Dell in the IDH electronic program.
More positive news in December was the the New York Times report that "In late April, Apple allowed the first in a series of pollution audits by Ma Jun, a Chinese environmental advocate who works closely with dozens of other multinationals but whom Apple had refused to speak with until last year, according to Mr. Ma. In September, the company joined the Sustainable Trade Initiative, an advocacy group based in the Netherlands." (The reference to "joined the Sustainable Trade Initiative" is to Netherlands-based IDH's announcement about Apple. See references to IPE, above, for more about Ma Jun.)
Yet a July 2013 report by China Labor Watch about the conditions at plants run by Apple manufacturer Pegatron says, "At Riteng and AVY, waste water is disposed of directly into the sewage system, polluting the local water source."
More:
Why it is important to focus on Apple's supply chain
Green ICT in China
---
* Apple had preciously accepted other manufacturers' phones for recycling. Then Apple announced it will accept others' PCs and give you a gift card as well. I do not know of any other computer manufacturer that offers a free recycling service for machines made by competitors. (Check out our posts about Apple for example of Apple progress.)